Accredited Buyer Representative (D1000) - 16 Credit Hours
Monday, March 4, 2024 8:00 AM - Tuesday, March 5, 2024 5:00 PM (PST)
Description
Smit is back at it again!
The Accredited Buyer's Representative (ABR®) designation is for real estate buyer's agents who focus on working directly with buyer-clients at every stage of the home-buying process.
Did you miss the SRS or RENE classes? Hear what your peers had to say about the instructor:
Paul Reizen, 48th Parallel Realty
As agents, we are all distracted and busy all the time. I know I have a great instructor when I stop worrying about my constantly buzzing phone and am completely engaged in the class. Smit is just that type of instructor. His great stories, years of experience, and knowledge of the subject made the class great and I left feeling like a honestly learned something. I would definitely take one of his classes again!
---
Anne Comstock-Brainard, Cindy Carlson Realty
Smit brought a lot of good information to the class in a very positive way. He used the "text book information" in the best light and kept my interest thoughout the 2 days. There was a lot of information to digest and he stayed on tract. If he is instructing any classes in the future, I will be sure to attend.
---
Michaela Corcoran-Hall, Avalon 24 Real Estate
Smit was an excellent instructor.
Kind, fun, great information and also challenged us in his class. Kept things lively and so informative!!
---
Meet Michael "Smit" Smith: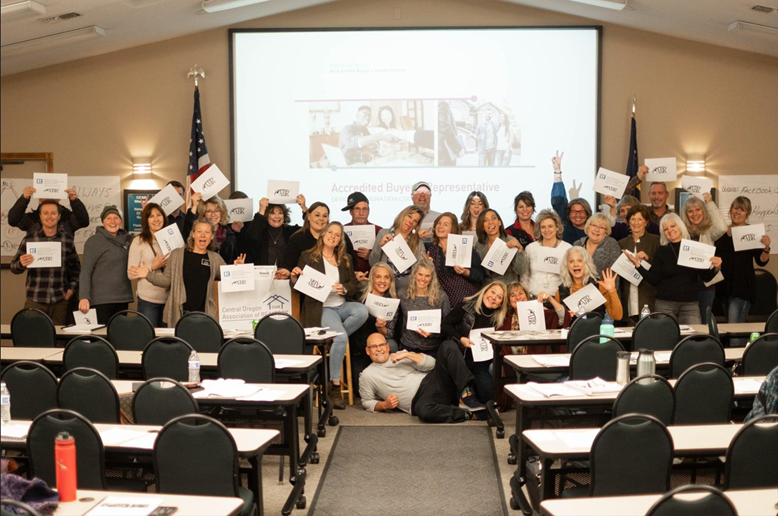 Michael S. Smith AKA "Smit" started in the real estate industry in 1997 as a loan officer. For the next 18 years, "Smit" worked as a loan officer for several banks until he stated his own mortgage company known in the Bay Area of California as Golden Bear Financial Corporation. Smit was born in Berkeley, California and graduated from UC Berkeley in 1982. After he graduated John F. Kennedy Law School in 1989, his goal was to become self-employed. His love of real estate, law, contracts, property management and negotiation propelled him into teaching in the mid-2000's at Diablo Valley College in Pleasant Hill, California. In 2015, he and his wife moved to Woodinville, WA to be closer to their grandchildren. His experience in mortgage lending was a great transition into joining Windermere Northeast as a Managing Broker. Smit began writing real estate courses for Windermere "PRO DEV" and The National Association of REALTORS ® to the State of Washington and Oregon. Smit became certified to instruct NAR's ABR, SRS, RENE and SRES courses. As an Ombudsman for the State of Washington, he has helped resolve many disputes between the public and real estate agents throughout the State. In 2020, Smit became a real estate sales associate with Berkshire Hathaway Home Services in Scottsdale, AZ. Smit and his wife "snowbird" between Woodinville, WA and Cave Creek, AZ and practices selling and teaching in both states. His goal: to continue the passion and enthusiasm in real estate beyond retirement!
LIVE at Coeur d'Alene Regional Realtors®
409 W. Neider, Ste A



Coeur d'Alene

,

ID

83815

United States



Monday, March 4, 2024 8:00 AM - Tuesday, March 5, 2024 5:00 PM (PST)